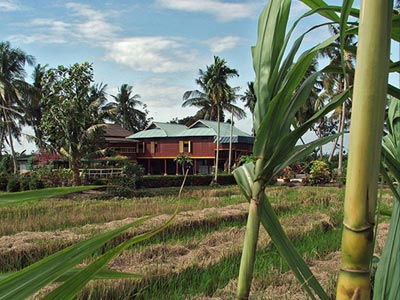 Tourism contributed a big income for Malaysia economy for many years. Home stays is one of Malaysia's effort in developing and promoting its tourism product. This is where Malaysia is at advantage. Having diversities of cultures, this country is at its advantage to attract more tourists.
Home stay is one of its ways to introduce to travellers of Malaysian's variety of culture.
Home stay programme will let visitors to feel and experience Malaysian's unique way of living. Play traditional games. Eat foods that never reached their taste buds before. Experience farm work and many more. Not only that, some home stays perform Silat (martial arts) when celebrating the arrival of their guests.
Home stay does not only attract foreigners, but also the locals to come and have their vacation spent there. Nowadays people are rarely experiencing the unique traditional lifestyle as many of Malaysians spent their days working and living in busy cities. It is an opportunity for them to live back in a peaceful 'kampung' way.